Holy smokes- it's nearly the end of the year! We've had an incredible 12 months at Move Homes, so we wanted to share our 7 highlights of 2020. And even though we don't have 20/20 vision, we think next year will be even better!
Government Grants
The $25k HomeBuilder Grant and the $20k Building Bonus Scheme were the catalyst for the building boom we are now experiencing! Sure, our team didn't get much sleep during June or July, but the frenzy of activity will flow down to support our local suppliers and tradespeople.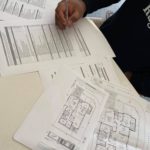 Our Partners
Here at Move Homes, we are incredibly lucky to have such a strong network of local businesses who support us. So to the mortgage brokers who worked tirelessly with the banks, settlement agents who did the paperwork, and land agents who gave us pockets of Perth land, we say thank you. Our success could not have happened without your hard work and effort.
COVID-19
Ok, so COVID-19 wasn't a highlight as such, but it made us take a step back and appreciate what we have. Western Australia was incredibly fortunate and our team were able to adapt to the unique environment of digital pre-starts and working from home. Plus, we got to spend more time at home with our furry friends!
Custom Designs
With more clients comes more custom designs! From double showers, free-standing baths, French doors and sunken music room, we got creative to meet our clients' brief. Plus, we introduced our Workshop design into our standard range because it was so popular!
Keeping It Local
Since Move Homes first began, we have been supporting local communities and it didn't stop this year! From TAG Group's 1% Charity Lunch to Nzuri's TV Show, we pride ourselves on supporting those who help others.
Our Growing Team 
Our sales team are probably the first people you think of, but Move Homes has a growing number of people who help out behind the scenes. From our pre-start team, estimators and schedulers, there are more people helping get our homes ready!
Our Clients
Last but not least, getting to know our clients and watching them build their new home is why we love what we do. We feel their excitement throughout their journey and when they get their keys. And when we see them move into their new home, we are overcome with happiness and joy!